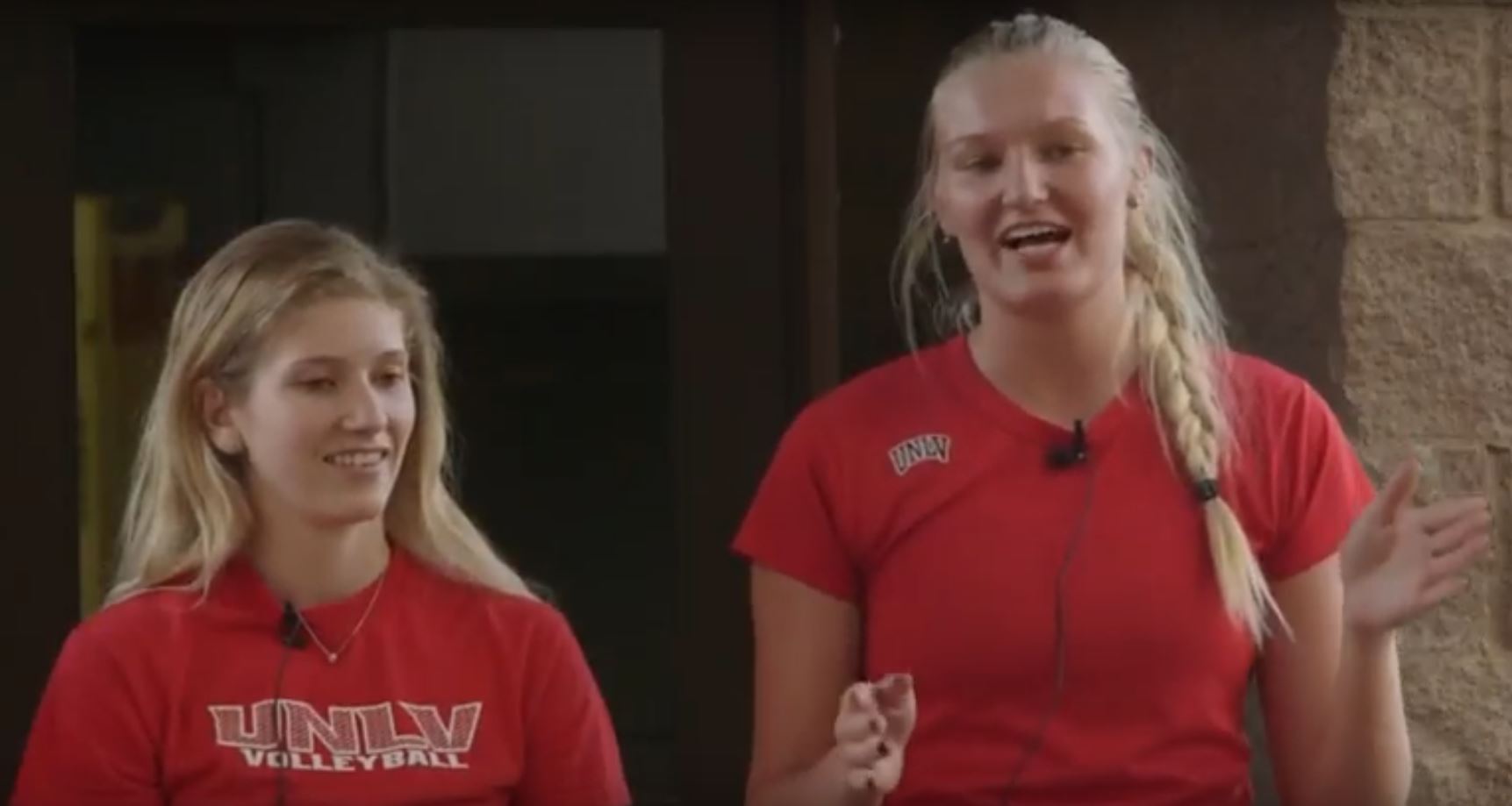 This post is part of our college series to help you(players) understand the transition from high school to college.What was it like for Natalie and Alyssa (UNLV VB) making the transition to college volleyball.
Here are key points from the video. What are some of the things that many happen to you as a player when going to college:
The coach may change your mechanics, form, serve — just about everything. The results, I was a much better player. You really need to trust your coach and buy into the program. For me as a player, it made a huge difference in my performance and effectiveness as an outside hitter.
In college, the commitment level is much higher (6 days a week) versus 2-3 days per week in high school/club. You will live and breathe volleyball. Its a full time job. This is why its critical that you are PASSIONATE about volleyball.
Find your role – In college, all the players were all state, all region players. You need to find your role on the team. As a Freshman, its key to listen, learn and compete. The only stat that matters is – WIN. No one cares about your personal stats. Its all about the team.
What are you doing to prepare yourself for college volleyball?
Are you training, becoming a student of the game.
As you are considering these things, make sure you take a look at our schedule and get registered for one of our recruiting showcases. Its a great avenue to get seen and make it on to a college coaches recruiting list.
Here's our 2017 Schedule for volleyball showcases this coming club season
Feb 17 – Omaha (Asics Presidents Day Classic)
Feb 17 – Las Vegas (before Las Vegas Classic)
Mar 03 – Denver (before Crossroads) – for U13-U15 players
Mar 09 – Denver (before Crossroads) – For U15-U18 players (We do allow JC players)
Mar 16 – Nashville (before Music City Volleyball Championships)
Mar 23 – Spokane (before Northwest Qualifier)
Mar 30 – Atlanta (before Big South)
Apr – Las Vegas (before Los Angeles Qualifier0
Each year we sell out so be sure to get registered. REGISTER HERE
Now is the time to start reaching out to college coaches about your interest. Don't wait until February.